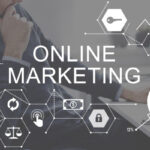 Digital Marketing
We offer digital marketing courses to Individuals, public companies, government entities, private companies, NGOs, Not-for profit organizations, Small and Medium Enterprises (SMEs), college trainers, professional trainers and digital marketers.  All professionals need to learn digital marketing and content creation.  These professionals include:
doctors,
mechanical, electrical, petroleum and structural engineers,
teachers,
Human resource consultants,
Mechanics
 Architects
Interior designers
Carpenters
Dentists
graphic designers and many more
By the end of the training, you will be able to create digital marketing strategies and launch marketing campaigns that get more customers knocking on your door, clicking on your website, calling your phone and saying great things about your business.