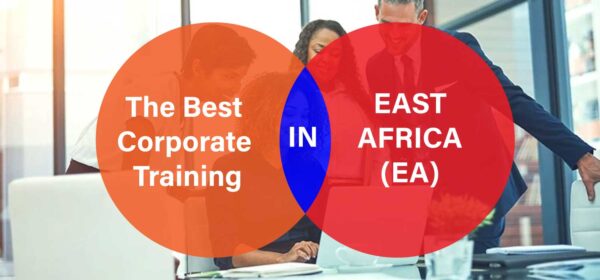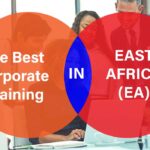 The best Corporate Training Companies In East africa
Description
The best Corporate Training Companies In East africa
Corporate training is a process of equipping the employees with knowledge and skills through various learning programs to enable them perform better within a given company.
Corporate trainer is a professional who specializes in educating and developing employees with various employment background.
We don't just venture into various businesses; we want them to be profitable and be better each and every day.
Conducting corporate trainings will not only equip the workforce with knowledge but it will also ensure your organization remains relevant in the industry.
What are the benefits of conducting these trainings in your company more often?
It boosts employee's morale which boosts their competencies.
Through the performance, you'll notice increased productivity which leads to more profit.
As an organization, you are familiarized with emerging trends.
Increased employee retention because they feel their presence and work is vital to the company.
There is improved cost efficiency because most of the employees are retained so no intense hiring process.
Enhances leadership skills to both management and employees that leads to growth of the company.
Better decision making by everyone involved in the structure of an organization.
Helps in identifying strengths, weaknesses of each employee and this leads better performance by learning from each other.
Who are eligible for this training?
Those in internship in the company
The newly hired or induction training
Those who are to be promoted to a different level
The executive team
Let's look at the best corporate training companies in East Africa and the type of training they offer.
Suitable Networks
This a leading organization in East Africa in provision of corporate based trainings.
Being one of the beneficiaries, I highly recommend them because I acquired skills that not only are a source of income but also, I improved in interpersonal skills.
They are the best in offering the following: –
Leadership skills training
For every organization, these skills are essential because it enhances the personality, develops communication and negotiation skills. Also enhances problem-solving, strategic and critical thinking skills.
Digital marketing skills
No corporate organization should miss this because you are taught on how to utilize all electronic media effective. The services are easily accessible to clients and also boosts creativity.
Soft skills training
Helps in boosting confidence, enhanced team work and reduces employee turnover.
Hard skills training
By acquiring this you will have a better interpretation of financial statements, bookkeeping, ability to use accounting software etc.
customer care and sales representative training
This vital for any existing organization, this attributes to better listening skills that makes it easier to handle clients.
Effective communication
Strengthens relationship, reduces the misunderstandings that arises, enhances networking skills and most important you are able to manage meetings.
Public speaking
Gives better approach in marketing your products and services. Gives persuasive power and better use of verbal and non-verbal communication
Search Engine Optimization skills
Increases brand awareness. Increases trust for your business because customers believe on highly ranked search engines.
Web development skills
Increases sales, entices life time clients to your business, brings about an appealing visual content about your services.
Property management training in real estate
This helps professionals in real estate run their errands in a smooth way, making more money, have ROI knowledge, and increase all the operation efficiency.
Team building
Having team-building activities is essential for both management and employees.
It promotes physical and mental health as well as social well-being, which leads to increased performance and morale.
Corporate governance seminar
Strengthens how power is exerted, in managerial structure., improves board-level decision making, and builds trust with stakeholders.
Email marketing and content development
This a category that promotes the growth to create awareness to customers and to potential clients of your organization, you acquire more traffic and this means more profit.
First aid
These skills help individuals in dealing with hazards that may occur at work place.
For every company, these skills are primarily needed in order to perform all the tasks effectively and efficiently.
Lapid Leaders Africa
They give innovation, entrepreneurship education to companies and young people who are aspiring to be in corporate world globally.
Houston Executive Consulting
They offer executive coaching, mentoring, human resource skills, business profiling, business counselling to the company, strategic planning skills, business management skills.
Web Corporation Limited
They are specialists in giving services like mobile app development, microfinancing and software training.
Whatfix Digital Adoption
Whatfix offers time management training, conflict resolution, emotional intelligence training, unconscious bias training, the power of negotiation, compliance training, intercultural communication, presentation and stress management.
Massk Consulting PLC
They give training in accounting, budgeting, financial management, cloud computing, IT auditing and risk-based auditing.
If you want to get your company to the next level, consider having the above programmes according to the area of specialization. I've seen organizations move a notch higher because they embraced these programs that at times we may ignore.